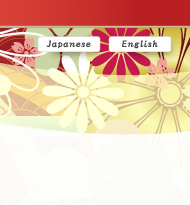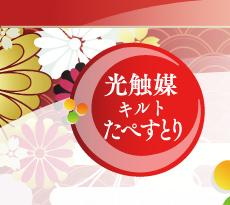 Kimono materials are altered into quilt tapestries, expressing Japanese traditional beauty fully.
It will be very suitable as interior decorations in guest rooms of companies, lobbies, and waiting rooms of hospitals, or effective to attract people in events. You can use a quilt tapestry in various occasions.
Title
A-lot-of-small-kimonos
SEISOU-NO-HOUOU
KIMONO type(large)
KIMONO type(middle) KITYOU
KIMONO type(middle) SHIROJIHANA

Size(cm)
W*H

198*140
153*136
115*95
92*77
92*77
No.
39
41
K-1
K-6
K-7
Title
TURUKOKU

Size(cm)
W*H

72*54
No.
B-6
*All works are one-of a kind.
When you order, we may be already occupied with another order. In that case, we will contact you.
Contact
Sun Bless co. ltd.
hikari@ka-i-te-ki.com
[ To order / inquire→ ]